Solution
High-Speed Communication x Teijin Resin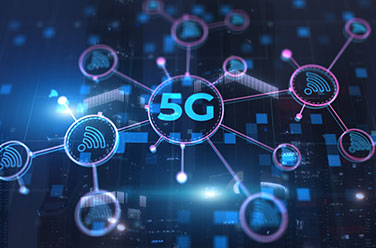 The introduction of next-generation communication technologies will enable high-speed, large-volume data transmission and reception, and the realization of an IoT society based on 5G is expected to dramatically change our lives.
Teijin Resin & Plastic Processing Business Unit provides materials with various characteristics αs a material supplier that supports the IoT society.
In order to respond to increased communication traffic, faster processing speeds, and downsizing, in addition to the excellent impact resistance and flame resistance of conventional polycarbonate, we are developing products with excellent thermal conductivity and low dielectric property. Consult Teijin for advice on day-to-day challenges.
Teijin's advantage in the high-speed communication field

Main applications
Heat Sink
Outdoor communication equipment
(Radome, etc.)
Local IoT/5G products
Transparent film antenna
MID
Major customers
Domestic and overseas telecommunication equipment manufacturers

New heat dissipation design with thermal conductive materials and thermal analysis support
Development of dielectric control and electromagnetic wave shielding materials that realize next-generation communication society using high-frequency radio waves
Reduced deterioration of weather resistance, making it suitable for outdoor use
Improved design and weight reduction by substituting metal for equipment housings
Miniaturization od MID enabling downsizing and reduction of the number of parts

We provide required functions for high-speed communication equipment
Insulation
High thermal conductivity(heat dissipation)
High heat resistance
Color design
Resin-metal bondability
Low dielectric
Electromagnetic shielding
Long-term reliability
Circuit plating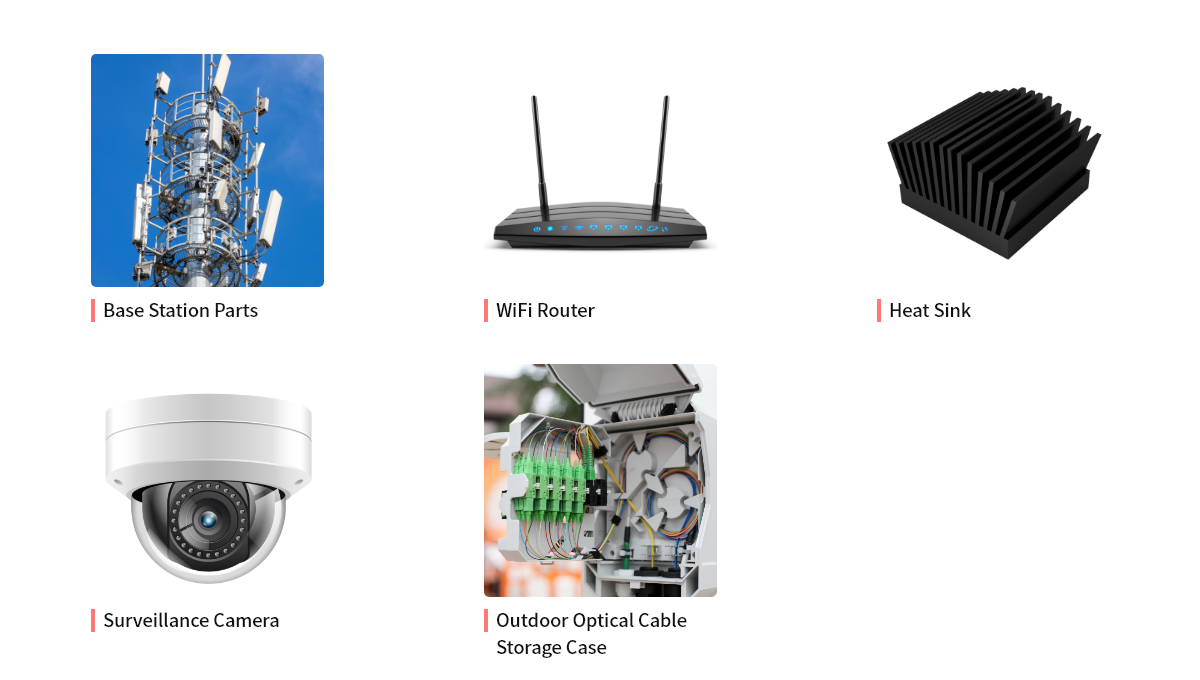 High-Speed Communication Grade Lineup
Applications/Features
PC
PC/ABS
Flame resistance
High impact resistance
Flame resistance
Thermal conduction
Insulation
Thermal conduction
Conductivity
Flame resistance
High impact resistance
High Flow
Thermal conduction
Conductivity
Exteriors(Indoor)
LN-2520A
MN-3600HC
DN-5327BZ
TN-7000A
TN-7297
Exteriors(Outdoor)
LN-3520ZH
MXN-3201Z
XJ-0860(Under development)
TN-7500NZ
Heat Sink
HV-2500KE
H-3500KE
Applications/Features
PC
Low dielectric
EMC Shield
Radome
XJ-0723
(Under development)
Film Antenna
W-0198(Under development)
SH-1126Z
MID
GYV-3520A
Shield Case
E-8910
EN-8615N
PURE-ACE® Polycarbonate Films
Applications/Features
PC
Optical isotropy
Heat resistance
Optical use
Transparent Film
D-series、L‐series
(Thickness : 25~100μm)
Inquiry about our products