Products
Polybutylene Naphthalate (PBN) Resin
Introduction and Features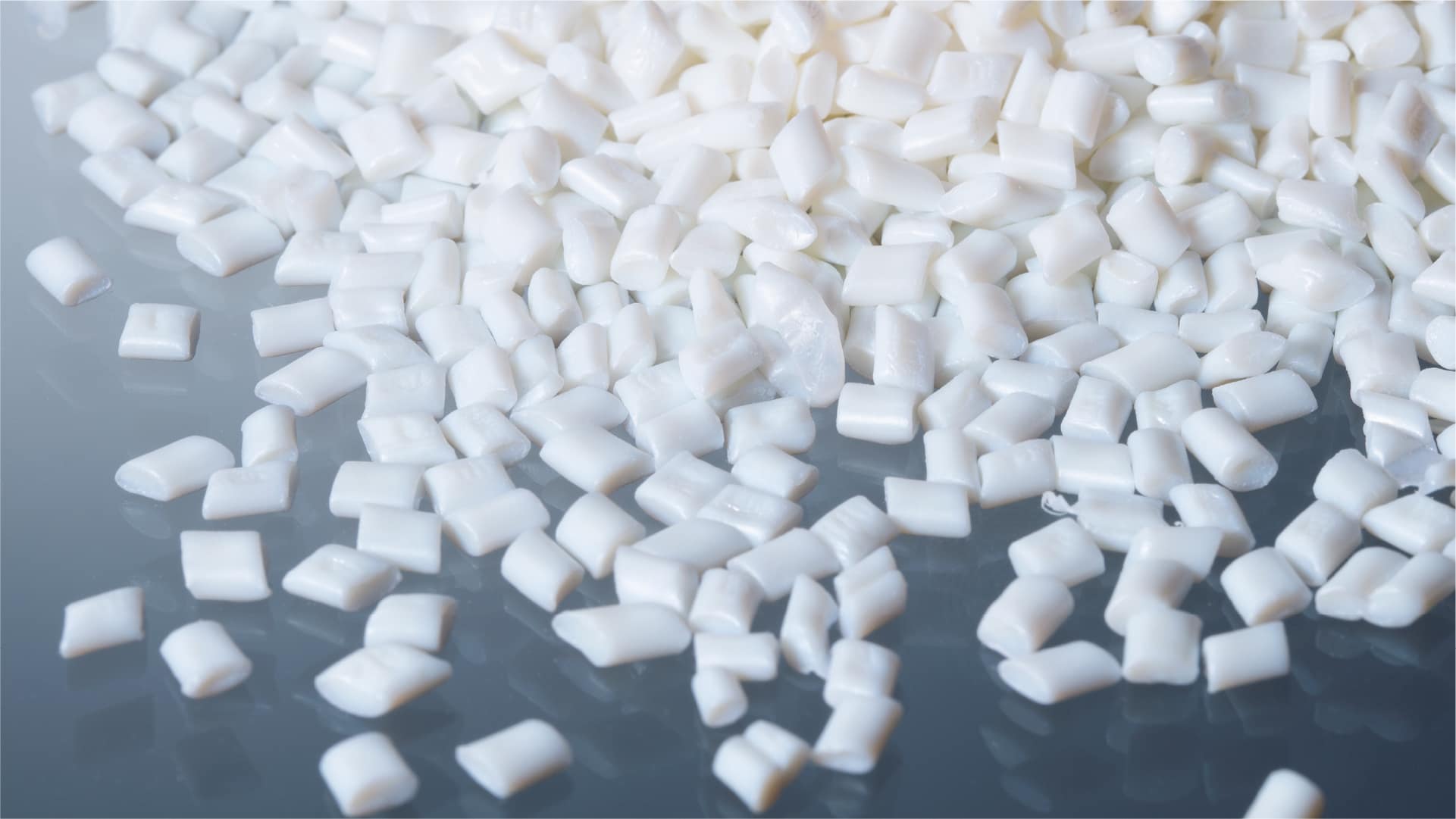 Polybutylene naphthalate (PBN) resin is a crystalline resin made by polycondensation of naphthalene dicarboxylic acid (NDC) and 1,4-butanediol. It is a polyester-based engineering plastic developed using Teijin's unique technology.
Thanks to its characteristic polymer structure of PBN resin it has excellent slidability and chemical resistance, as well as excellent gas and vapor barrier properties. It has unique features.
This resin has the following unique features thanks to naphthalene skeleton derived from NDC.
1.

Excellent abrasion property

2.

Low elution performance

3.

Excellent chemical resistance

4.

Excellent barrier performance against gas and water vapor

5.

Fast in crystallization speed
Property
Unit
Measurement method
Measurement condition
PBN
PBT
Specific gravity
g/cm3
ASTM D792
-
1.31
1.31
Molding shrinkage
(1.5mm)
%
In-house method
Machine direction
1.16
1.67
Transverse direction
1.26
1.67
Tensile strength (max.)
MPa
ASTM D638
-
65
52
Tensile elongation (max.)
%
ASTM D638
-
87
>200
Flexural modulus
MPa
ASTM D790
-
1,920
2,550
Impact strength
(1/8 inches)
J/m
ASTM D256
Notched
34
34
Un-notched
NB
NB
Surface hardness
-
ASTM D785
Rockwell
M102
M75
Melting point
℃
DSC method
-
243
225
Glass transition temperature
℃
DSC method
-
78
22
Deflection temperature under load
℃
ASTM D648
Load : 1.82MPa
77
58
*

Figures described in this table are representative values, not the values for guaranteeing the performance under specific application.
Meanwhile, the contents are subject to revision without prior notice.
[method]Ring of ring
[condition]surface pressure:0.1 MPa
velocity:150 mm/s
sliding distance:900 m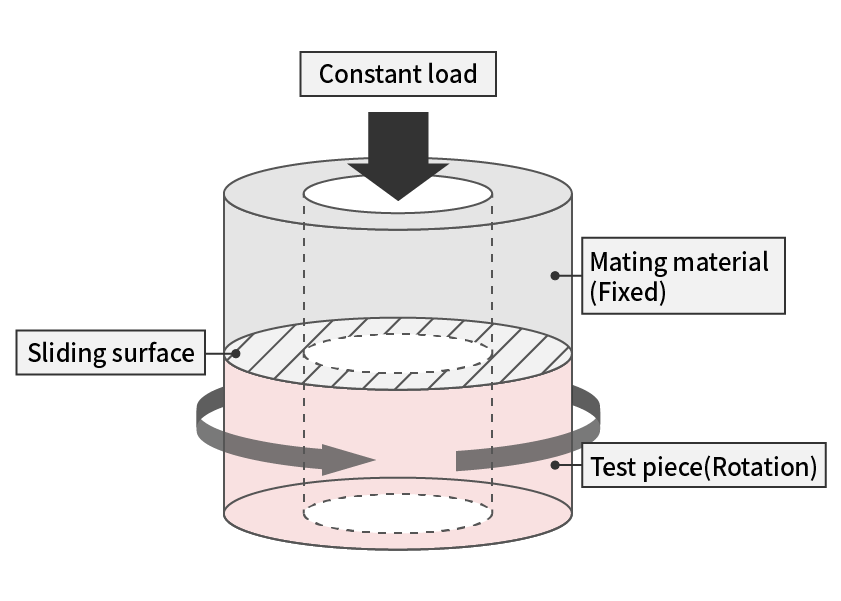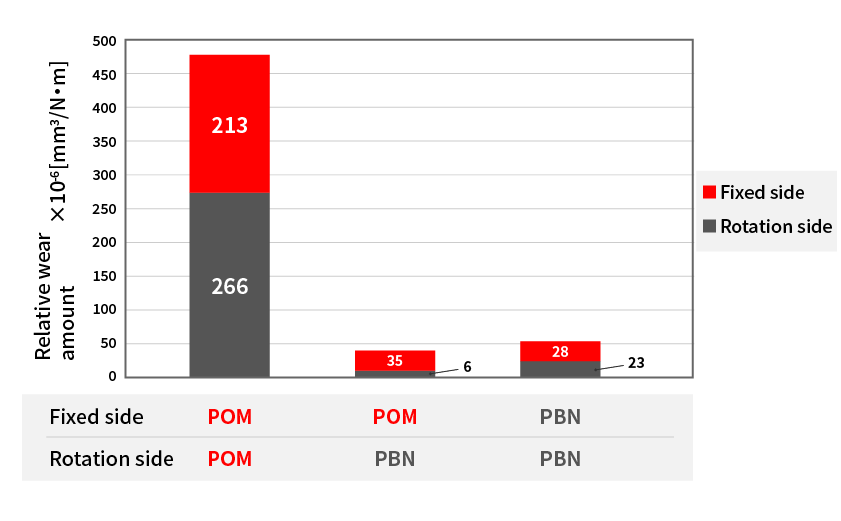 Organic solvent

| Chemical type | PBN | PPS | PEEK | PES | PET | PBT |
| --- | --- | --- | --- | --- | --- | --- |
| Ethylenediamine | A | A | A | D | D | D |
| Ethanol | A | A | A | A | A | A |
| Ethyl acetate | A | A | A | B | B | B |
| Toluene | A | A | A | A | A | B |
| Acetone | A | A | A | D | C | B |
| Xylene | A | A | A | A | A | A |
Alkali (PH14)

| Chemical type | PBN | PPS | PEEK | PES | PET | PBT |
| --- | --- | --- | --- | --- | --- | --- |
| Ammonia water | A | A | A | A | D | A |
| Hydroxylation Na 10% | A | A | A | A | B | A |
| Hydroxylation Na 30% | A | A | A | A | B | B |
Acid (PH1)

| Chemical type | PBN | PPS | PEEK | PES | PET | PBT |
| --- | --- | --- | --- | --- | --- | --- |
| Formic acid | A | A | A | B | C | C |
| Acetic acid | A | A | A | A | B | B |
| Concentrated nitric acid | D | D | D | D | D | D |
| Concentrated hydrochloric acid | A | A | A | B | B | B |
Others, reducing agent, oxidizing agent

| Chemical type | PBN | PPS | PEEK | PES | PET | PBT |
| --- | --- | --- | --- | --- | --- | --- |
| Hydrogen peroxide 30% | A | A | A | A | A | A |
| Hypochlorous acid Na | A | A | A | A | A | A |
| Chloride Na saturated aqueous solution | A | A | A | A | A | A |
A

No change (Weight change by 1% or less, tension rupture strength retention by 95% or more, no appearance change)
B

Slight change (Weight change by between 1% to 10%, tension rupture strength retention by between 95% to 70%, appearance changed)
C

Extensive change (Weight change by 10% or more, tension rupture strength retention by 70% or less, appearance extensively changed)
D

Dissolved